Wyndham Ocean Walk Dining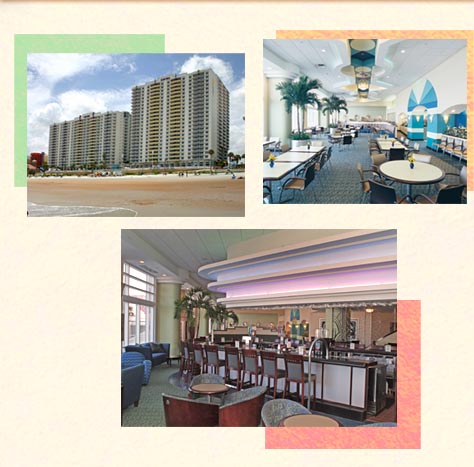 The Eatery Market Shop
The Eatery Market Shop features Starbucks® Coffee, fresh pastries, hot dogs, burgers, pizza, deli items and salads. The shop also has basic grocery and sundries available for purchase during your stay. Open 7:00 a.m. to 10:00 p.m. daily. Located in the lobby.
Landing Lounge
Landing Lounge, located in the lobby overlooking the pool deck and Atlantic Ocean, offers a comfortable place to sit and enjoy a variety of cocktails, beer, wine and limited food items. Happy hour specials and other seasonal social events are offered. Hours depend on season.
Turtle's Nest
Located on the pool deck overlooking the Atlantic Ocean, Turtle's Nest tiki bar features casual dining and specialty drinks. Seasonal hours; weather permitting.