Ocean Walk Shoppes Dining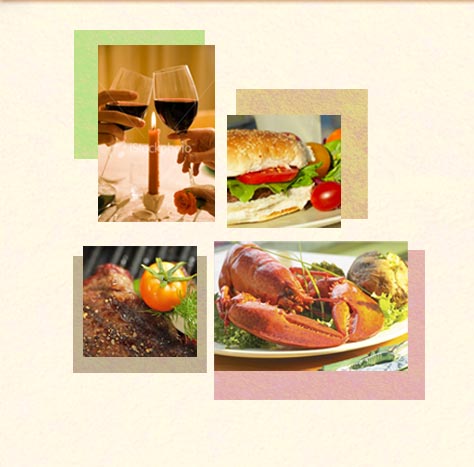 Bubba Gump Shrimp Co. – 386-947-8433
The movie inspired restaurant combines down-home southern hospitality with great seafood in a casual, comfortable atmosphere. And, guests will thoroughly enjoy the movie memorabilia, vintage paraphernalia and Americana objects that fill every nook and corner. Only at the Bubba Gump Shrimp Co. will you find ping-pong paddles showcasing fun-filled libations like our Bayou Surprise, Medal Margarita and Louisiana Lemonade And smiling, efficient servers, who test guests knowledge of the movie with Gump trivia and engage them in the excitement and energy that fills the restaurant.

Johnny Rockets – 386-238-3574
Johnny Rockets is an escape from routine, offering guests a place where they can experience the food, fun and friendliness reminiscent of feel-good Americana. Fast, friendly service, a simple menu and reasonable prices are why people are immediately drawn to the All-American diner look and feel.

Santora's Buffalo Pizza & Wing Est. –386-226-3077
A Tradition of Quality since 1927 pizza, wings, salads, wraps, gourmet sandwiches open 10am daily delivery
all day 386-226-3077. The Santora's family has been making and selling pizza since 1927 in Buffalo, New York. Grandpa Fioravanti started selling pizza by the slice out of his homemade ice cream shop.

Mai Tai Bar – 386-947-2493
The Mai Tai Bar's retro Hawaiian ambiance overlooking Daytona's historic Bandshell and the beautiful Atlantic Ocean will captivate guests from the moment they arrive. Serving a variety of cool tropical cocktails, unique island appetizers and offering nightly entertainment, The Mai Tai Bar is certain to become a favorite night spot for residents and visitors alike.

Cold Stone Creamery– 386-254-5111
Every day's a great day for ice cream...especially if it's Cold Stone Creamery...the ultimate ice cream experience. Cold Stone Creamery lets ice cream enthusiasts enjoy super premium ice cream, yogurt and sorbet made fresh on site every day with their choice of over 40 different mix-ins.

Starbucks–386-254-0620
Starbucks is waking up Daytona Beach with its renowned fresh grind brews! Starbucks Coffee Company is the leading retailer, roaster and brand of specialty coffee in the world. In addition to its more than 12,000 retail locations in North America, Latin America, Europe, the Middle East and the Pacific Rim, Starbucks sells coffee and tea products through its specialty operations, including its online store.

Quiznos
No matter what your food mood, there's a chef-inspired selection that's just right for the moment. Our subs come in three sizes so you'll always leave happy, but never hungry. And when you're looking for a change of pace, choose one of our Craveable Salads, or enjoy a soup and sandwich combo. Mouth watering already? Stop drooling on your keyboard and get here.