Ocean Center Banquets and Catering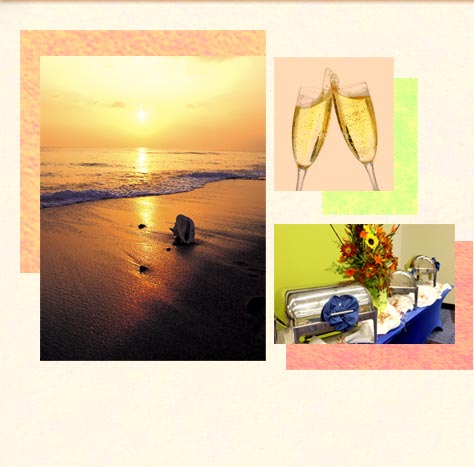 Ovations Food Services at the Ocean Center
Ovations Food Services is the exclusive on-site food and beverage contractor for all concession and catering services at the Ocean Center. Specialized culinary expertise is offered through Ovations' commitment to premium catering, where they serve up some of the nations' finest cuisine and most personalized service. All details related to food and beverage are coordinated through the Ovations Food Services office, and payments will be made directly to that office.
Ovations Food Services operates concession stands in the conference center or arena when estimated attendance is sufficient. Concession stands will also be operated during move-in and move-out periods if sufficient exhibitors are present. Visit Ovations Food Services on the web at OvationsFoodServices.com, call Ovations at (386) 254.4550, or contact Don Zimmerman, Ovations General Manager, at dzimmerman.ovations@yahoo.com for more details.
Ocean Center banquet and meeting facility details:
Renowned culinary and banquet staff that specialize in banquets, parties and receptions
Special themed parties and menus
Ovations and convention sales staff handle every detail
Banquet seating for more than 1,500
42,000 square foot arena
95,000 square foot exhibit hall
11,700 square foot ballroom
More than 10,000 square feet of level 2 meeting rooms, accommodating up to 22 configurations
15,000 square feet of level 1 meeting room space accommodating up to 24 configurations